Disclosure: This post is sponsored by Sivan Social. All comments and opinions are my own.
If there's one thing an ongoing pandemic has taught me, it's to stop taking things for granted and to look for silver linings through hardship. Many people turned to online shopping during the pandemic - but for me, part of the fun of shopping is being able to make a conscious choice about where my money is being invested. I love finding hidden gems in the local business community and supporting them whenever possible! As a small business owner myself, I can't imagine doing anything else. So where can you find a silver lining in a pandemic-shopping world where all the local shops are closed?
At the beginning of the 2020 quarantine, I was looking for face masks that would fit my personality as a theater teacher. I have a vintage/eclectic sense of style and that is not something that is always readily available in a big box store! So I googled "Broadway masks" and stumbled across a wide variety of options in a hidden gem of an online store -
RedBubble
.
Not familiar with RedBubble? It's a little corner of the internet where over 700,000 independent artists and designers have joined together to share their passions with the world. The company, founded in 2006, is located in Melbourne, Australia - but artists around the globe use the platform to gain exposure and offer their creations for sale.
My mask-searching was actually not my first experience with RedBubble - I have purchased several items from them over the past few years, including my very beloved
stained glass window phone case
. This case has held up to my incessant mistreatment of my phone (I drop it routinely) for years now! I wasn't planning to buy a new
phone case
, but when I saw this one, it was instant love.
RedBubble is a fantastic place to shop since they are able to offer a variety of extremely unique items. Hundreds of designs can be printed onto just about any product that you could dream up - t-shirts, notebooks, stickers, laptop cases, clocks, blankets...you name it, they've probably got it! I have ordered from RedBubble multiple times in the past and have always been pleased with the quality of their items. I was so thrilled to pick out a few favorite things to share!
Savings.com is giving away six $50 e-gift codes and one $100 e-gift code to spend at Redbubble! Contest is open now through May 20, so
get your entries in fast
! And let me know what you find when you #ShopRedBubble!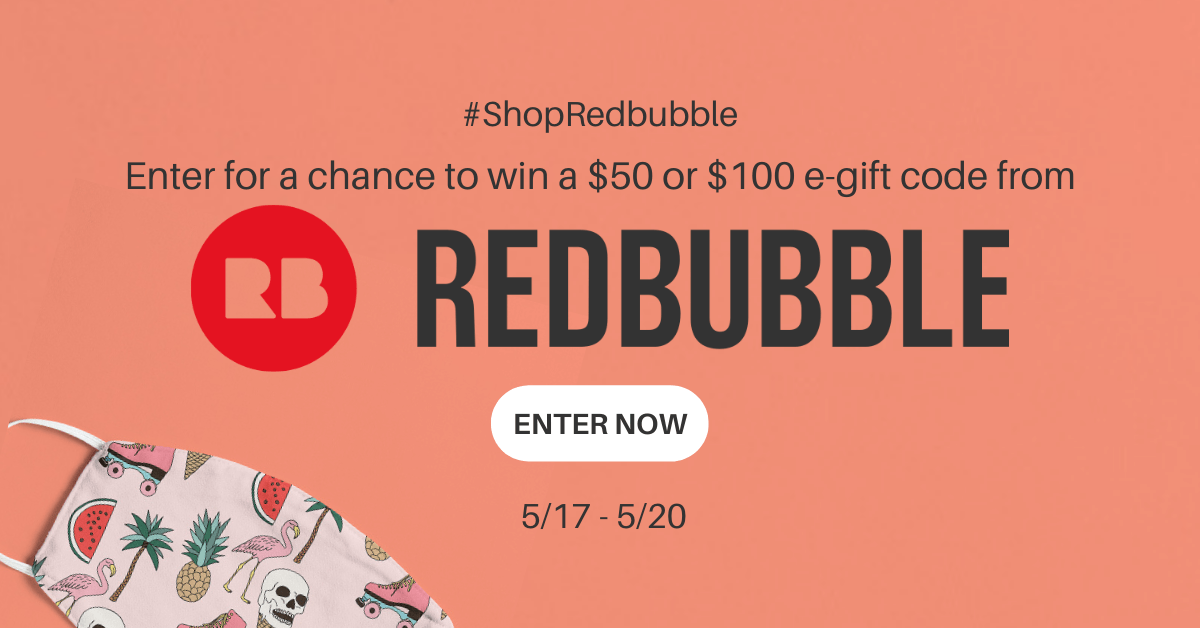 Thank you to Sivan Social for sponsoring this post. For more information, you can read my Disclosure Policy.